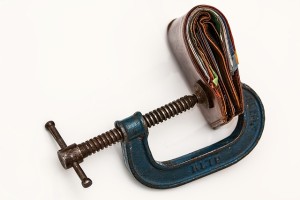 Collections
Ms. Giuliano has valuable experience collecting on behalf of her clients.  Rather than approach each matter as "one-size, fits all," she assists her clients in developing a collections strategy that is sensitive to both their needs and wallet.
Creditors' Rights
A bankruptcy filing by a debtor creates serious implications for their creditors, as well as several deadlines in most cases.  Ms. Giuliano has represented both debtors and creditors in bankruptcies and brings that valuable "big picture" experience to her clients' cases.  We are available to assist with:
Explanations and recommendations based on debtor's treatment of your claim
Objections to classification of claim, debtor's treatment in a proposed plan
Motions for Relief from Stay, Objections to Discharge, Motions to Convert or Dismiss
Adversary Complaints
Representing condominium and homeowners' associations when their owners file bankruptcy
Call (954) 848-2940 or email appointments@giulianolaw.com to make an appointment to discuss your case today.
This firm may, from time to time, act as a debt collector.  Any information received may be used to further the collection of such debts.  You have a right to dispute the amount of the debt alleged if you receive correspondence seeking collection.