About the Firm
Giuliano Law, P.A. was founded in 2014 by attorney Nicole Giuliano.  The firm focuses on real estate litigation and dispute resolution.  While there's no shortage of attorneys in South Florida, here is what sets Giuliano Law apart:
Constant Client Communication.  We believe that our clients should never have to wonder what's going on with their case or wait for an update.  At Giuliano Law you will be notified each and every step of the way.  And should you have a question or concern you will receive a response from an attorney within 24 hours, if not sooner.
Personalized Strategy.  Your legal problem is unique and you deserve a tailored approach to fit your needs and goals.
Flexible Billing Arrangements.  We think outside the box and our billing is no different.  We offer clients flexible billing arrangements appropriate to their case including flat rates, payment plans, and contingency fees.  While the billable hour is still appropriate in some circumstances, we vow that you won't be nickel and dimed for picking up the phone to speak to your attorney or sending an e-mail to discuss your case.
About Nicole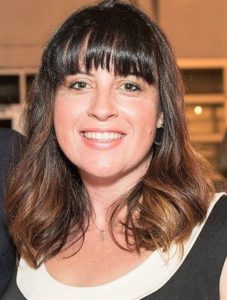 Nicole Giuliano graduated from the University of Miami School of Law magna cum laude in 2009.  While at UM, Nicole was a member of the University of Miami Law Review, the Moot Court Board, and President of the American Constitution Society.   Prior to that she graduated from the University of Central Florida with a bachelor's degree in Political Science and a minor in History.   She is a proud "Flying L" – having graduated valedictorian from Fort Lauderdale High School in 2002.
As an attorney, Nicole started her career working for a wonderful non-profit organization, Legal Services of Greater Miami, Inc., in the housing department.  She represented tenants and homeowners in subsidized housing disputes, evictions, foreclosures, and bankruptcies.  Thereafter she joined a large law firm with offices throughout the country focusing primarily on community association disputes (condos/HOAs).  She has represented parties on all sides during the foreclosure crisis and has represented both debtors and creditors in the bankruptcy courts.  She has been recognized several times within the legal community for her "no nonsense" litigation style and her advocacy skills.
Ms. Giuliano also has experience representing plaintiffs in consumer and class action claims, including claims under the Florida Unfair and Deceptive Trade Practices Act, the Fair Housing Act, and the Fair Debt Collection Practices Act.
At Giuliano Law, Nicole focuses her practice primarily on commercial and real-estate litigation, as well as creditors' rights and alternative dispute resolution.  She is a Florida Supreme Court Certified Civil Mediator (County and Circuit) as well as a Florida Qualified Arbitrator.
Owning and operating my own firm is a dream come true.  It lets me prioritize what matters most – getting my clients the help and results they need, assisting people to find creative legal solutions to their problems.  – Nicole
You can reach Nicole at (954) 848-2940 or nicole@giulianolaw.com.
All Florida state courts
United States District Court for the Southern District of Florida
United States District Court for the Middle District of Florida
United States Bankruptcy Court for the Southern District of Florida
United States Court of Appeals for the Eleventh Circuit
Professional Associations
Broward County Bar Association
Florida Association of Women Lawyers
Broward County Women Lawyers Association
Commercial Real Estate Women – Ft. Lauderdale/Boca Chapter – Legal Counsel